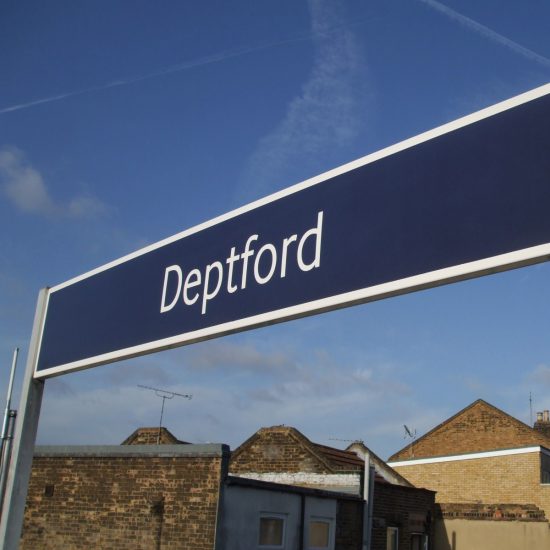 Deptford is a fitting location for such a museum in London because of its historic connections with the Royal Navy which provided convoy protection to slavers at the behest of monarchs for more than 200 years.
The first ever British slaver, John Hawkins, enriched Elizabeth 1 with profits from slavery. He lived and worked in a naval house in Deptford. The town subsequently built many of the cutting-edge vessels that travelled across the Atlantic for slaving profits. Its physical proximity to the financial heart of London meant that there was no shortage of investors willing to take on the risks of the trade in return for the profits they would reap. It was a close maritime neighbour and supporter to slaving businesses like the South Sea Company. Many of the area's principal citizens and institutions were also actively involved in slavery.
Furthermore it was the place where one of the principal abolitionists, Olaudah Equiano, was kidnapped by his naval master, taken down the river and sold into a further five years servitude in the Caribbean. Deptford constructed some of the most significant vessels to take up the fight against the slave trade in the 1810s and, for more than three months, was the watery home of those freed slaves who, in hope of a better life, headed for liberty in Sierra Leone in the 1780s. Their story ended tragically.
Ideally MōSaF London would be situated on the bank of the River Thames where the soon to be developed brownfield site called Convoys Wharf now stands. Though this site is not an essential location for MoSaF London it would be a good place. Our state of the art digital museum could compliment existing ideas for the development (
Build the Lenox
and
Sayes Court Garden
), help to give it character and a strong sense of place.